Skip to main content
It looks like you're using Internet Explorer 11 or older. This website works best with modern browsers such as the latest versions of Chrome, Firefox, Safari, and Edge. If you continue with this browser, you may see unexpected results.
History Extension
What is History?
The Christopher Brennan Library has a collection of books to assist you with historiography concepts.
There is a growing selection in the 907 section.
Is History Fiction?

by

Call Number: 907 CUR

What is History?

by

Call Number: 901 CAR

Historiography

by

"What is historiography?" asked the American historian Carl Becker in 1938. Professional historians continue to argue over the meaning of the term. This book challenges the view of historiography as an esoteric subject by presenting an accessible and concise overview of the history of historical writing from the Renaissance to the present. Historiography plays an integral role in aiding undergraduate students to better understand the nature and purpose of historical analysis more generally by examining the many conflicting ways that historians have defined and approached history. By demonstrating how these historians have differed in both their interpretations of specific historical events and their definitions of history itself, this book conveys to students the interpretive character of history as a discipline and the way that the historian's context and subjective perspective influence his or her understanding of the past.

Call Number: 907.2 CHE

On History

by

In these stimulating and engaging essays, Eric Hobsbawm reflects upon the theory, practice and development of history and its relevance to the modern world.

Call Number: 901 HOB

A History of Histories

by

Call Number: 907.2 BUR

History and the Historians

by

History and the Historians provides a lively introduction to the writers of history from Classical times to present day. The author bears in mind the needs of students by offering a framework for evaluating historians' work and providing extracts from their writings. He also discusses the value of history in its widest sense, including such issues as the distortion of history and its use for political ends.

Call Number: 907.2 WAR

The Experience of History

by

The Experience of History is a lively and passionate introduction to the field that encourages students to seek and appreciate history inside the classroom and beyond. This work: Defines history as a discipline and the role of historians within it Addresses the analytical and critical thinking skills needed to engage with the past Discusses a variety of important topics in the study of history, such as historical evidence, primary documents, divisions of history, forms of historical writing, historiographical traditions, and recent categories of historical research Written by a renowned scholar of European history, this work helps students to become discerning examiners of history and historical evidence in a variety of modern settings like art, architecture, film, television, politics, current events, and more. Learn more about the author and his passion for history in this interview with popular blog Five Books: http://fivebooks.com/interview/ken-bartlett-renaissance-books/.

Call Number: 907 BAR

The Uses and Abuses of History

by

Call Number: 901 MAC

Fifty Key Thinkers on History

by

Fifty Key Thinkers on History is an essential guide to the most influential historians, theorists and philosophers of history. The entries offer comprehensive coverage of the long history of historiography ranging from ancient China, Greece and Rome, through the Middle Ages to the contemporary world. This third edition has been updated throughout and features new entries on Machiavelli, Ranajit Guha, William McNeil and Niall Ferguson. Other thinkers who are introduced include: Herodotus Bede Ibn Khaldun E. H. Carr Fernand Braudel Eric Hobsbawm Michel Foucault Edward Gibbon Each clear and concise essay offers a brief biographical introduction; a summary and discussion of each thinker's approach to history and how others have engaged with it; a list of their major works and a list of resources for further study.

Call Number: 907 HUG

Revisionist Histories

by

Revision and revisionism are generally seen as standard parts of historical practice, yet they are underexplored within the growing literature on historiography. In this accessibly written volume, Marnie Hughes-Warrington discusses this paucity of work on revision in history theory and raises ethical questions about linear models and spatial metaphors that have been used to explain it. Revisionist Histories emphasises the role of the authors and audiences of histories alike as the writers and rewriters of history. Through study of digital environments, graphic novels and reader annotated texts, this book shows that the 'sides' of history cannot be disentangled from one another, and that they are subject to flux and even destruction over time. Incorporating diverse and controversial case studies, including the French Revolution, Holocaust Denial and European settlers' contact with Native Americans and Indigenous Australians, Revisionist Histories offers both a detailed account of the development of revisionism and a new, more spatial vision of historiography. An essential text for students of historiography.

Call Number: 907.2 HUG

Doing History

by

Whether you're starting down the path as a history major, or simply looking for a straightforward and systematic guide to writing a successful paper, you'll find this text to be an indispensable handbook to historical research. This text's "soup to nuts" approach to researching and writing about history addresses every step of the process, from locating your sources and gathering information, to writing clearly and making proper use of various citation styles to avoid plagiarism. You'll also learn how to make the most of every tool available to you-especially the technology that helps you conduct the process efficiently and effectively.

Call Number: 907.2 GAL

In Defence of History

by

The classic explanation of the craft of history and the vital worth of historians to civilization -- more relevant than ever in the post-fact world.

Call Number: 907 EVA
History magazines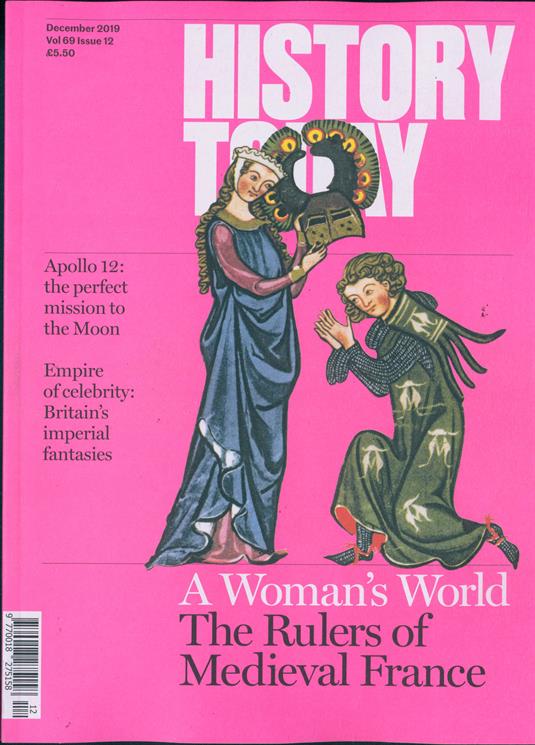 HISTORY TODAY
Take a look at recent articles from History Today magazine. The print magazine can also be found in the library.
To access the Online Archive, ask your friendly librarian for the login details or refer to the Passwords page.
BBC HISTORY MAGAZINE
Take a look at recent articles from BBC History magazine. The print magazine can also be found in the library.
To access their collection of online articles, go here.
Australian Centre for Public History: History Bytes
Extension History Essay Prize Winners
The Extension History Essay Prize is awarded by the NSW History Teacher's Association.
The winners:
Satisfy the requirements of the NSW HSC Extension Project
Are the product of genuine research
Represent 'interesting and well written history'
Below are the last 10+ years of First Place winners of this essay prize.
2007
Stealing History

History Teacher's Association NSW Extension History Essay Prize 2016 - First Place
Useful Weblinks
History has a History

Historiography is one of the essential tools for unlocking the past. Without it, history is a bloodless pursuit.