Skip to Main Content
It looks like you're using Internet Explorer 11 or older. This website works best with modern browsers such as the latest versions of Chrome, Firefox, Safari, and Edge. If you continue with this browser, you may see unexpected results.
About
Books in CBL
The Christopher Brennan Library has an extensive Indigenous Collection written by First Nations peoples or containing content pertaining to First Nations peoples and their culture, written by non-Indigenous people.
Aboriginal and Torres Strait Islander Education

by

The second edition of Aboriginal and Torres Strait Islander Education: An introduction for the teaching profession prepares students for the unique environment they will face when teaching Aboriginal and Torres Strait Islander students at early childhood, primary and secondary levels. This book enables future teachers to understand Aboriginal and Torres Strait Islander education within a social, cultural and historical context and uses compelling stories and practical strategies to empower both student and teacher. Updated with the Australian Curriculum in mind, this is a unique textbook written by highly regarded Aboriginal and Torres Strait Islander academics. Each chapter opens with a powerful anecdote from the author, connecting the classroom to real-world issues. This updated edition has also been expanded to include information on fostering the unique talents of Aboriginal and Torres Strait Islander children and young people and allows the reader to reflect on classroom practices throughout.

Teaching Aboriginal Studies

by

A thoroughly revised new edition of this widely used text on teaching Aboriginal issues across the curriculum in Australian schools.   Teaching Aboriginal Studies has been a practical guide for classroom teachers in primary and secondary schools, as well as student teachers, across Australia. Chapters on Aboriginal history and culture, stereotypes and racism, government policies, and reconciliation provide essential knowledge for integrating Aboriginal history and culture, issues, and perspectives across the curriculum. This second edition encompasses developments over the past decade in Aboriginal affairs, Aboriginal education, and research. It features a wide range of valuable teaching sources including poetry, images, oral histories, media, and government reports. There are also strategies for teaching Aboriginal Studies in different contexts and the latest research findings. The text is lavishly illustrated with photographs, posters, paintings, prints, ads, and cartoons. Teaching Aboriginal Studies is the product of consultation and collaboration across Australia. Remarkable educators and achievers, both Aboriginal and other Australians, tell what teachers need to know and do to help Aboriginal students reach their potential, educate all students about Aboriginal Australia, and make this country all that we can be.

Teaching Indigenous Students

by

Indigenous children, like all children, deserve a future they choose for themselves. This book aims to empower teachers to help halt the cycle of disadvantage for Aboriginal and Torres Strait Islander students and make a real difference to their relationships, learning outcomes, and opportunities in the short and long-term. Based on their many years of experience in teaching and research, the authors provide approaches that have been proven to be effective. There are strategies for developing sensitivity to a student's cultural background; creating a tone in the classroom conducive to learning; building strong teacher-student relationships; and effectively managing student behavior. The authors show how to bridge the demands of the curriculum with the learning indigenous students bring with them to the classroom and how to work with the learning styles of Aboriginal and Torres Strait Islander students. There is a focus on the best approaches for assessment and an exploration of the particular challenges for teachers of students in remote locations. Both practical and inspiring, this is an essential reference for all teachers working with indigenous students, whether they be in the city or rural areas; and a class of 25, or just one student.

Two Way Teaching and Learning

by

Within Australia's education revolution lies another, quieter revolution that attempts to raise the profile and status, and improve the learning outcomes, of Australia's Aboriginal and Torres Strait Islander peoples: children, young adults, women, and men. Two Way Teaching and Learning addresses the interface where two cultures meet: in the classroom, in the school, and in the community. Most of the contributors are highly experienced Aboriginal and Torres Strait Islander practitioners drawn from academia, the teaching profession, and the community. They put the spotlight on policies and processes that serve to either facilitate an informed respectful relationship in education, or to reinforce cultural inequity and inequality. The policy implications - which can either be liberating or devastating for Aboriginal and Torres Strait Islander students in Australian school systems - are exposed and explored with forensic care. Each contributor clearly articulates specific problems in complex areas - such as school retention, literacy and numeracy, self-concept and identity - and each offers practical strategies that address these issues. Written for teachers, policy-makers, academics, and administrators, Two Way Teaching and Learning works toward embedding a more culturally reflective, relevant, and inclusive agenda in places of learning for the benefit of all. At once confronting and uplifting, where there's an issue, there are also practical solutions and measurable outcomes.
Useful Weblinks
Published in association with Aboriginal and Torres Strait Islander Studies Unit, The University of Queensland, the Australian Journal of Indigenous Education is an internationally refereed journal which publishes papers and reports on the theory, method, and practice of Indigenous education.

Learning Ground is your gateway to the latest national and international publications focusing on Indigenous education. Learning Ground spans early childhood, post school education, adult learning, and encompasses areas such as cultural diversity, parent and community engagement, wellbeing, identity and oral language.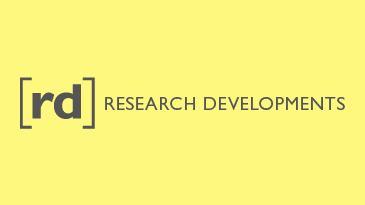 [rd] is the news hub of the Australian Council for Educational Research (ACER), this links to a collection of articles around Indigenous Education.