Skip to Main Content
It looks like you're using Internet Explorer 11 or older. This website works best with modern browsers such as the latest versions of Chrome, Firefox, Safari, and Edge. If you continue with this browser, you may see unexpected results.
Books in CBL on Refugees
The Happiest Refugee

by

The Happiest Refugee is a memoir about Anh Do's life and his family. It starts with Do's parents meeting and falling in love in war torn Vietnam, and tracks a young Anh as he and his family journey from their homeland to a refugee camp in Malaysia and finally Australia. Do then goes on to show the reader the pleasures and pitfalls of growing up in Australia as an outsider.

Call Number: BIO DO

The Little Refugee

by

Anh Do's inspirational story about his family's incredible escape from war-torn Vietnam and his childhood in Australia, told especially for children. Giant waves crashed down on our little boat. I was terrified but my mum hugged me tight and told me, "Everything will be okay. Don't worry, it will be okay." Anh Do nearly didn't make it to Australia. His entire family came close to losing their lives as they escaped from war-torn Vietnam in an overcrowded boat. It was a dangerous journey, with murderous pirates and terrifying storms, but they managed to survive. Life in suburban Australia was also hard for a small boy with no English and funny lunches. But there was a loving extended family, lots of friends, and always something to laugh about for Anh, his brother Khoa, and their sister Tram. And eventually for a young Anh, who tried hard to see the bright side of life no matter what the difficulty, there was triumph. The Little Refugee tells the uplifting and inspiring childhood story of one of Australia's favorite personalities.

Call Number: PICTURE BOOKS DO

Songs of a War Boy

by

The true story of Deng Adut - Sudanese child soldier, refugee, man of hope

Deng Adut's family were farmers in South Sudan when a brutal civil war altered his life forever. At six years old, his mother was told she had to give him up to fight. At the age most Australian children are starting school , Deng was conscripted into the Sudan People's Liberation Army. He began a harsh, relentless military training that saw this young boy trained to use an AK-47 and sent into battle. He lost the right to be a child. He lost the right to learn.

The things Deng saw over those years will stay with him forever. He suffered from cholera, malaria and numerous other debilitating illnesses but still he had to fight. A child soldier is expected to kill or be killed and Deng almost died a number of times. He survived being shot in the back. The desperation and loneliness was overwhelming. He thought he was all alone.

But Deng was rescued from war by his brother John. Hidden in the back of a truck, he was smuggled out of Sudan and into Kenya. Here he lived in refugee camps until he was befriended by an Australian couple. With their help and the support of the UN, Deng Adut came to Australia as a refugee.

Despite physical injuries and mental trauma he grabbed the chance to make a new life. He worked in a local service station and learnt English watching The Wiggles. He taught himself to read and started studying at TAFE. In 2005 he enrolled in a Bachelor of Law at Western Sydney University. He became the first person in his family to graduate from university.

This is an inspiring story of a man who has overcome deadly adversity to become a lawyer and committed worker for the disenfranchised, helping refugees in Western Sydney. It is an important reminder of the power of compassion and the benefit to us all when we open our doors and our hearts to fleeing war, persecution and trauma.

Call Number: BIO ADUT

What is a refugee?

by

Machine generated contents note: 1.Introduction -- Some categories and distinctions 6 Some recurring themes -- The objectives and structure of this book -- 2.Defining `Refugees' -- International refugee law: origins -- The Office of the United Nations High Commissioner for Refugees (UNHCR) -- The 1951 Convention Relating to the Status of Refugees -- Broader legal definitions -- Refugee protection under other branches of law -- Status determination by states -- Ordinary language understandings of `refugee' -- Philosophical definitions of `refugee' -- 3.Exile and Refuge: A Brief Overview -- Political violence, marginalisation and the human experience -- Exile and ideology from the seventeenth to the early twentieth centuries -- Russian and German refugees between the World Wars -- Postwar refugee resettlement -- Internal conflict and refugee movements in the late twentieth and early twenty-first centuries -- 4.States and Refugees -- The Westphalian system --

Call Number: 305.9 MAL

Refugees

by

Call Number: 305.9 GIF

The Refugees

by

"The Refugees, is a collection of perfectly formed stories written over a period of twenty years, exploring questions of immigration, identity, love, and family. In The Refugees Viet Thanh Nguyen gives voice to lives led between two worlds, the adopted homeland and the country of birth. From a young Vietnamese refugee who suffers profound culture shock when he comes to live with two gay men in San Francisco, to a woman whose husband is suffering from dementia and starts to confuse her for a former lover, to a girl living in Ho Chi Minh City whose older half sister comes back from America having seemingly accomplished everything she never will, the stories are a captivating testament to the dreams and hardships of immigration"--Provided by publisher

Call Number: GENERAL NGUYEN

Children of War: Iraqi Refugees Speak

by

Call Number: 305.23086914 ELL

Dark Dreams

by

Dark Dreams: Australian refugee stories is a unique anthology of essays, interviews, and stories written by children and young adults. The stories are the finest of hundreds collected through a nationwide schools competition in 2002. The essays and stories represent many different countries and themes. Some focus on survival, some on horrors, some on the experiences and alienation of a new world. This book will have a key role to play in schools across Australia.

Call Number: 818.933 DAR

Refugees

by

Two wild ducks become refugees when their swamp is drained. Their journey in search of a new place to live exposes them to danger, rejection and violence before they are given a new home.

Call Number: PICTURE BOOKS MILLAR

Stepping Stones: A Refugee Family's Journey

by

A girl called Rama describes how life changed as conditions got worse in her small town in Syria, and how she and her family finally escaped, undergoing many hardships along the way.

Call Number: PICTURE BOOKS RUU

Refugees and Australia's Response: Politics, Morality and the Way Forward

by

Call Number: 362.870994 HOL

The Bone Sparrow

by

"Indispensable."-Booklist (starred review) CARNEGIE MEDAL 2017 FINALIST Subhi is a refugee. He was born in an Australian permanent detention center after his mother and sister fled the violence of a distant homeland, and the center is the only world he knows. But every night, the faraway whales sing to him, the birds tell him their stories, and the magical Night Sea from his mother's stories brings him gifts. As Subhi grows, his imagination threatens to burst beyond the limits of the fences that contain him. Until one night, it seems to do just that. Subhi sees a scruffy girl on the other side of the wire mesh, a girl named Jimmie, who appears with a notebook written by the mother she lost. Unable to read it herself, Jimmie asks Subhi to unravel her family's love songs and tragedies that are penned there. Subhi and Jimmie might both find comfort-and maybe even freedom-as their tales unfold. But not until each has been braver than ever before and made choices that could change everything.

Call Number: GENERAL FRAILLON
About
Analysis and Criticism of The Happiest Refugee
Ahn Do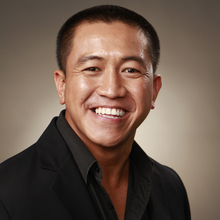 Anh Do Libguide

This Libguide on Anh Do appears on the author page under Books and Reading.
Articles
Daily Telegraph article - April 2, 2017

In this article Anh Do discusses the movie deal for The Happiest Refugee, being a refugee, his television series Anh's Brush with Fame and being Australian.
Books in CBL on Vietnam War
Vietnam War

by

Call Number: 959.7043 MUR

Living Through the Vietnam War

by

Using the words and recollections of individuals who experienced life in the United States during the Vietnam era of the Cold War, this volume discusses how American life was changed and shaped by the longest war in American history. In separate chapters the volume presents the words of the U.S. government, the views of those against the war, the experiences of soldiers and veterans, and the ways in which Vietnam was portrayed in media and popular culture.

Call Number: War & Conflict 959.7043373 LIV

The Vietnam War

by

Call Number: War & Conflict 959.7043 WRI

Triumph Forsaken

by

Drawing on a wealth of new evidence from all sides, Triumph Forsaken, first published in 2007, overturns most of the historical orthodoxy on the Vietnam War. Through the analysis of international perceptions and power, it shows that South Vietnam was a vital interest of the United States. The book provides many insights into the overthrow of South Vietnamese President Ngo Dinh Diem in 1963 and demonstrates that the coup negated the South Vietnamese government's tremendous, and hitherto unappreciated, military and political gains between 1954 and 1963. After Diem's assassination, President Lyndon Johnson had at his disposal several aggressive policy options that could have enabled South Vietnam to continue the war without a massive US troop infusion, but he ruled out these options because of faulty assumptions and inadequate intelligence, making such an infusion the only means of saving the country.

Call Number: 959.704 MOY

Matterhorn

by

Call Number: HISTORICAL FICTION Marlantes

The Fall of Saigon: the end of the Vietnam War

by

Call Number: War & Conflict 959.7043 USC